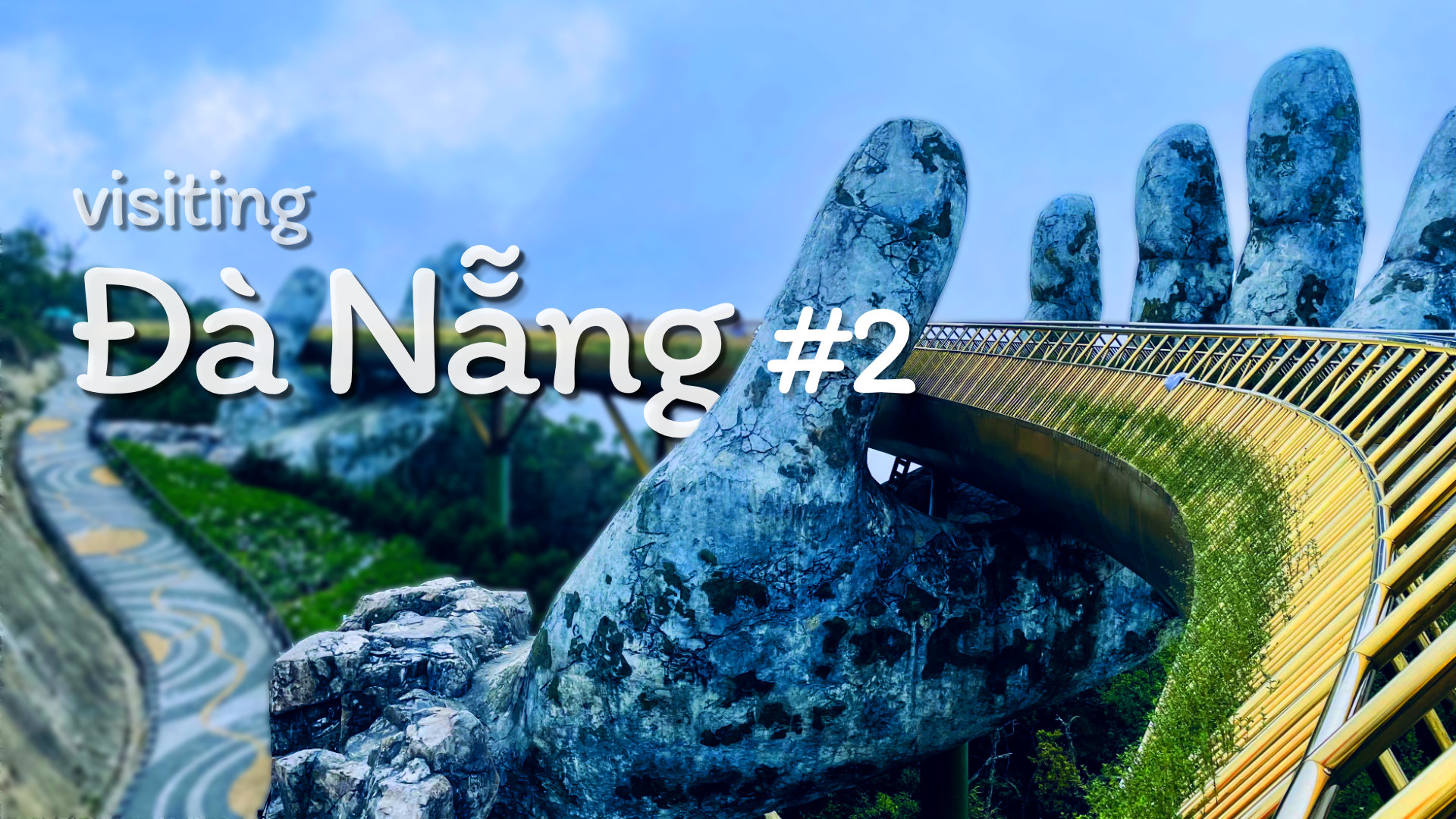 It took me a long time to realize the second (and last) part of the weekend in Da Nang! That's right, I went there almost two and a half months ago…
I'll take the liberty to share a little update on the ongoing situation in Saigon, which is quite complicated: lockdown time! But you'll have to expect a little break in the videos (won't change much, I'm already slow).
Da Nang, episode 2
Better late than never, here is the second episode! It includes the remaining of the weekend with my first local experience on two wheels and:
The ascent of the Hai Van Pass and the Son Tra Peninsula
A short ride to two UNESCO World Heritage Sites: the Ancient Town of Hoi An and the Sanctuary of My Son
A theme park located reachable after a 20-minute trip (at 5,800 meters) by cable car: Ba Na Hills
A small tour in the city of Da Nang, before taking a (yet another delayed) flight to Ho Chi Minh City
I also invite you to check out the post associated to this trip, with a touch of history and a selection of photos taken during this long weekend here: https://www.kyvandoan.com/en/2021/05/da-nang-and-surroundings-hoi-an-my-son/
Ongoing situation in Ho Chi Minh City
It has been complicated since late May in Ho Chi Minh City: the Delta variant is propagating at a rapid pace and over the weeks, different restrictions have been put in place locally in addition to localized lockdowns in the different districts when clusters are being detected.
Firstly, the closure of the so-called non-essential businesses at the end of May, public transportation shutdown (buses, taxis and ride-hailing services) since mid-June; and since last Friday, the application of a strict lockdown with the suspension of takeaway and food deliveries.
This is the first ever large-scale lockdown, taking effect for the next two weeks, requiring a certificate issued by the authorities to go out.
As you may have guessed, it will be a while until the next video!