About Me
👋
My (first) name is Ky Van,
28 years old.
(pronounced as /ˈkiː ˈvæn/)
Born in the suburbs of Paris, I live in Saint-Gratien (Val d'Oise, France).
Since March 2021, I have temporarily settled in Vietnam for professional reasons.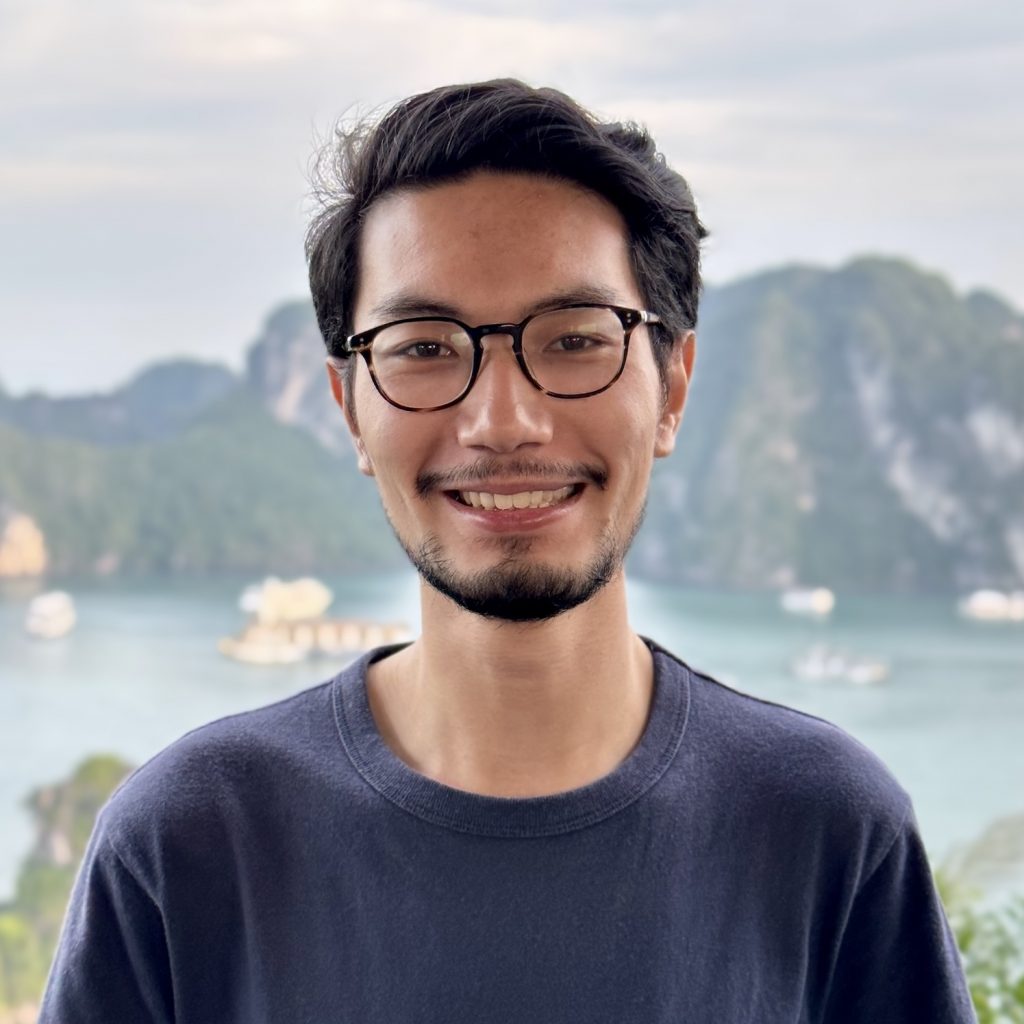 I currently work as a Project Management Officer (PMO), after three years spent as a digital strategy consultant in a consulting firm.
I have a MS degree in Computer Science, and studied at SUPINFO Paris (École Supérieure d'Informatique).
Since 2011, I carry the customer and user experience in my heart throughout many digital projects, by offering services as a freelancer.
Discover the projects →
Anything else about me? A few more anecdotes:
I am deeply anchored in the  Apple ecosystem
I love travelling to California
I am an Annual Passholder to Disneyland Paris (I ♥ Disney)
I play guitar (was in music school)
I am highly invested in the catholic parish of Enghien — Saint-Gratien through music at mass services, youth group and communication
---
💼 Professional Experience
March 2021 – Present
Ho Chi Minh City, Vietnam
Bolloré Transport & Logistics
Project Management Officer
November 2017 – March 2021
Paris, France
Beijaflore
Digital Strategy Consultant
October 2015 – November 2017
Paris, France
Social & Stories (ex-Mensquare, Le Figaro Group)
Full Stack Developer
January 2015 – March 2017
Île-de-France, France
City One (for SNCF)
Railway Station Agent
December 2014 – Present
Paris, France
PGI Consult
System Administrator
Summers 2013 & 2014
Sunnyvale, CA, USA
Cloudvue Technologies
QA Engineer
September 2012
La Défense, France
Société Générale
Auxiliary Suppliers Accountant
November 2011 – Present
Saint-Gratien, France
Freelancer
SIREN : 791 109 739 — APE : 7219Z
---
🎓 Academic Curriculum
SUPINFO (École Supérieure d'Informatique)
MS in Computer Science
Microsoft Infrastructure Tech Laboratory
Paris Campus Lab Representative
2012
Enghien-les-Bains, France
Gustave Monod High School
Scientific Baccalaureate, Engineering Sciences
---
📖 Skills
Bilingual in 🇫🇷 French and 🇻🇳 Vietnamese
Full Proficiency (C2) in 🇺🇸 English (TOEIC Score : 940)
Limited Proficiency (A2) in 🇩🇪 German
Development: PHP, JavaScript, SQL/NoSQL
Infrastructure : macOS, UNIX, Windows Server
SaaS & Cloud : Microsoft 365, Azure, AWS
Graphics : Adobe Illustrator & Photoshop
Identification of Functional and Technical Requirements
Agile Backlog Management
Specification, Testing and Documentation
Monitoring, Reporting and Communication on progress, risks and quality of deliverables
Change Management Process
---
🤓 Interests
🏃‍♂️ Running
In competion on 5km, 10km and Half-Marathons.
🎵 Music
Playing Guitar (was in Music School).
✈️ Travels
In love with California. Visited countries, outside of France :
Europe : 🇦🇹🇧🇪🇩🇪🇮🇪🇮🇹🇱🇺🇲🇨🇳🇱🇪🇸🇸🇪🇬🇧
North America : 🇺🇸
Asia : 🇮🇱🇸🇬🇻🇳🇰🇭
🤖 High Tech
Fond of gadgets and the Internet of Things (IoT). My digital life reflects my passion and my curiosity pushes me to experiment the limits of automation through connected projects.